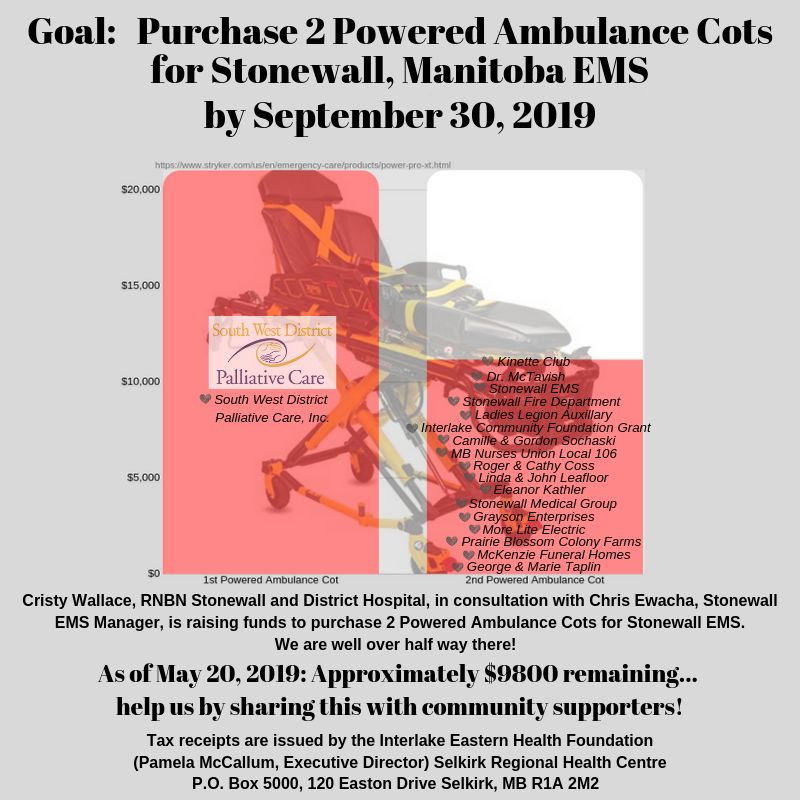 Stonewall: More Than Halfway to Goal for Power Ambulance Cots!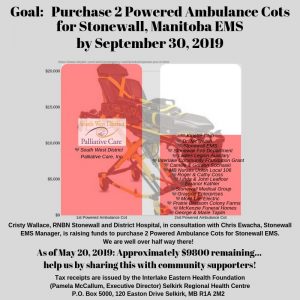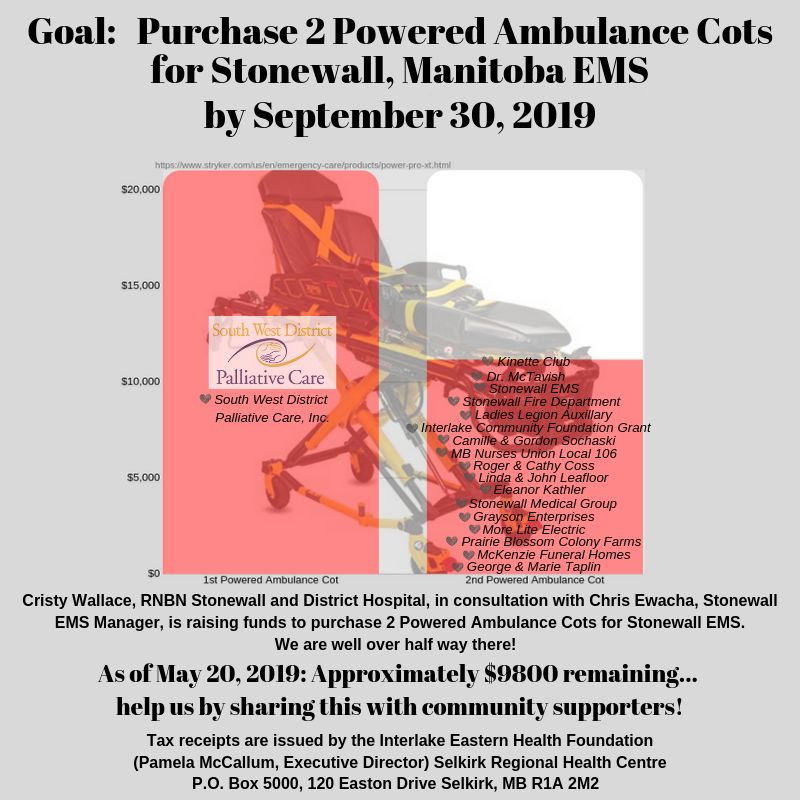 Stonewall has a goal to purchase TWO powered ambulance cots by September 30th 2019 and we are thrilled to say they are only a few thousand dollars away from this ambitious goal!
Congratulations to everyone who has helped us fund raise to date and THANK YOU to all our donors!
Please donate now at http://www.iehf.ca/