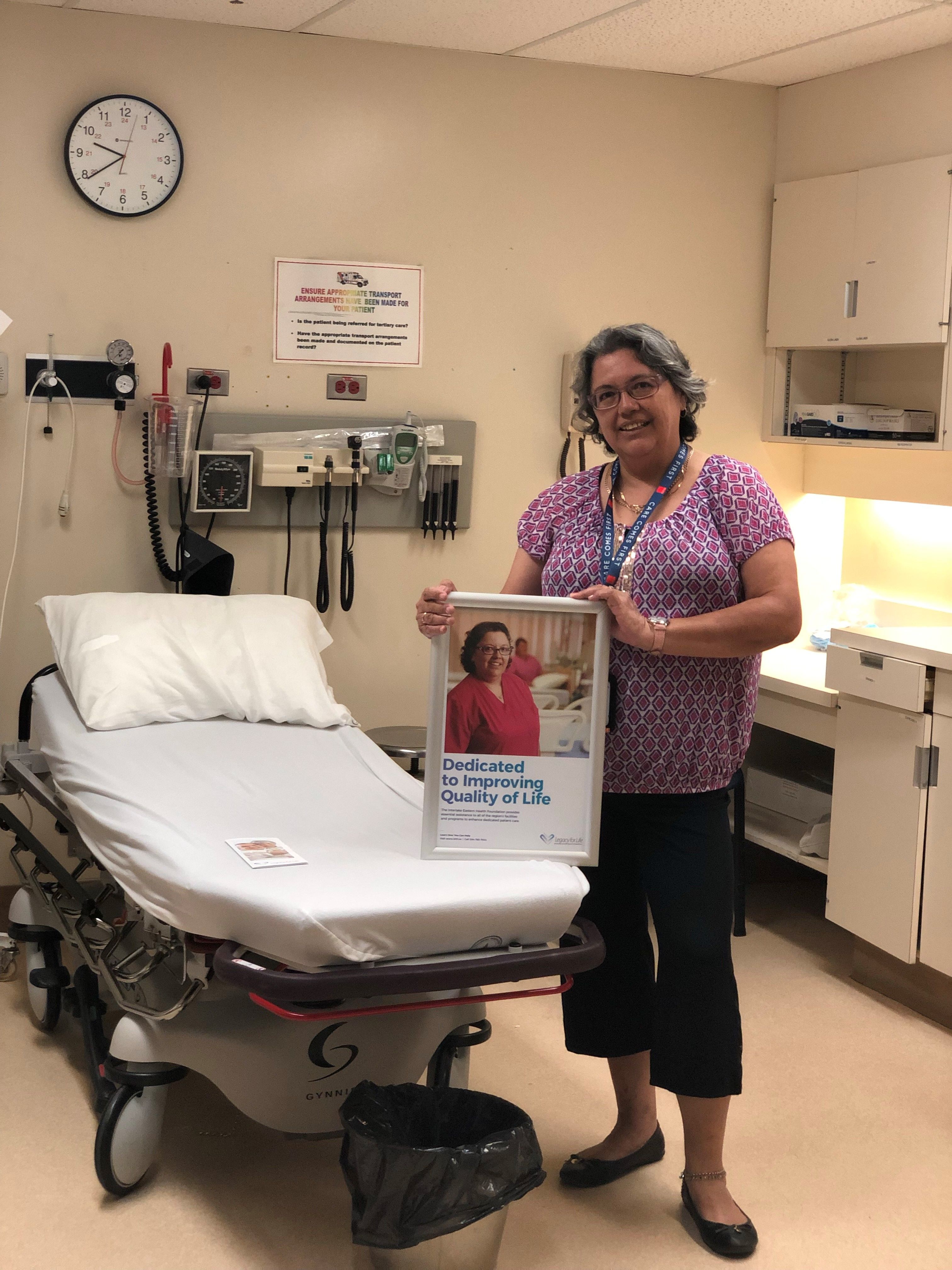 Making a Mark – Foundation marketing materials now available!
The Interlake Eastern Health Foundation is thrilled to announce the distribution of its new marketing materials throughout the region. Framed posters and brochures have been distributed throughout the region in Arborg, Ashern, Beausejour, Eriksdale, Gimli, Pinawa, Pine Falls, Selkirk, Stonewall, and Teulon.
It is our hope that this campaign will raise awareness of the foundation and increase donations to important facilities and programs.
Accompanying photo: Rose Bunn, ward clerk, Pine Falls Health Complex, is shown here with the foundation poster in which she is featured.