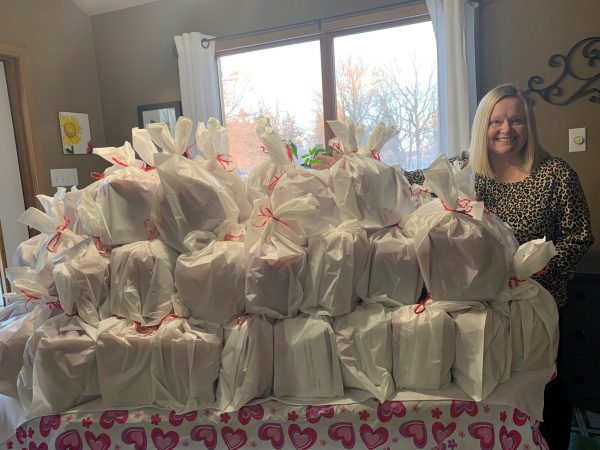 Staff receive EGGcellent thank you gift from generous community member!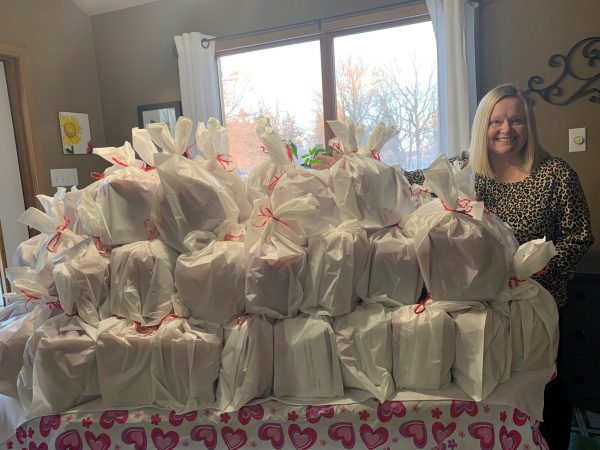 Janet Stadnyk, a community member and Pampered Chef representative challenged herself in January to sell 20 ceramic egg cookers from the Pampered Chef line. If she succeeded, she was going to buy 20 more herself and donate them to staff in Stonewall and Selkirk for all their hard work during the COVID-19 pandemic.
As it turned out, Janet was quite busy in January and ended up selling 56. She then purchased another 56 herself, to give to staff in Selkirk and Stonewall as a way of saying thanks.
Janet hopes that the egg cookers will help staff prepare healthy, quick meals when they are on the go.
"Thank you so much to every amazing essential worker at the Selkirk and Stonewall Hospitals!  I hope you will enjoy this ceramic egg cooker; it will feed you on those busy days! I hope it will nourish your soul and serve as a reminder of how much you are appreciated!"
The egg cookers will be given to staff via draw every Monday using a numbered staff list and random number generator.
Executive director of the Interlake Eastern Health Foundation Pamela McCallum highlights how fantastic it was working with Janet on this special project.
"When Janet reached out to me I could feel her positive energy through the phone. It is so amazing that she challenged herself to this contest and ended up far exceeding her own expectations. We are very lucky to have such generous and kind community members in our region – thank you Janet!"
Interlake Eastern Foundation's mission is to raise funds that support health care in the Interlake-Eastern health region. For more information visit www.iehf.ca or contact Pamela McCallum, executive director at (204) 785-7044.
Photo: Janet Stadnyk posing with the wrapped gifts for staff.