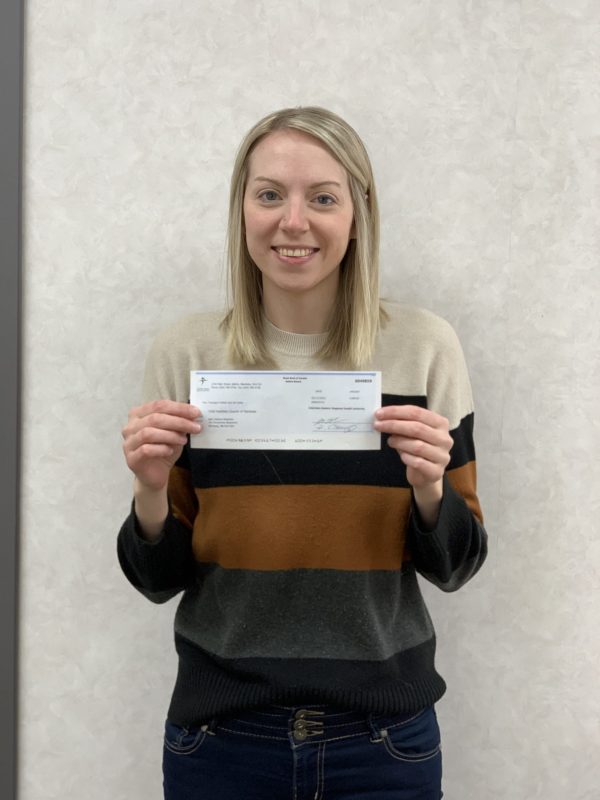 2020 Five Dollar Club contributed $17,500 to nine organizations around the region!
In 2020, the Five Dollar Club contributed $17,500 to nine organizations that benefit patients and residents from across the region. Below is an update on each donation that was given from the 2020 Five Dollar Club fund.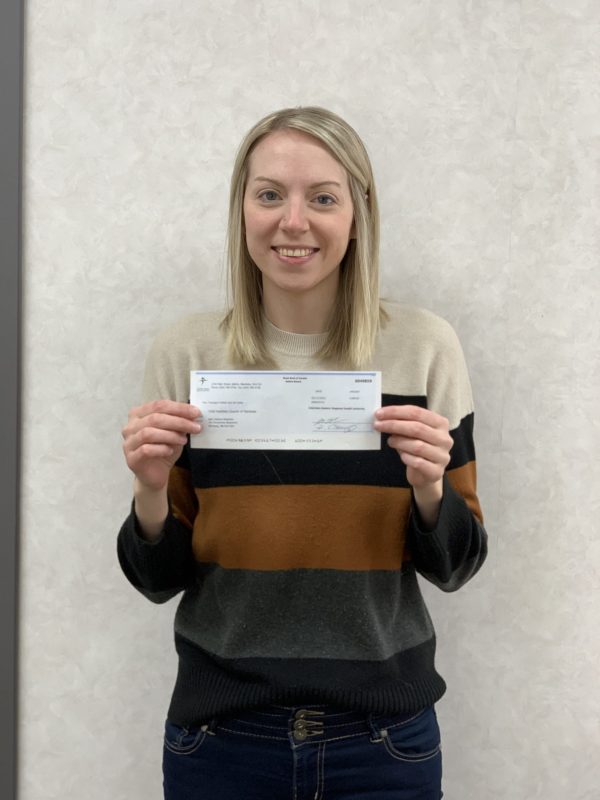 Child Nutrition Council of Manitoba receives $4,000
Child Nutrition Council of Manitoba is a charitable organization dedicated to helping school children learn, grow, and succeed by supporting breakfast, snack, and lunch programs. They're unique because they're based in Manitoba and all of the funds raised stay here, reaching children in regions across the province.
"These programs help address an immediate need for nutrition support in our schools and communities, as well as work towards a brighter future for Manitoba students by ensuring all students have an equal opportunity to learn in the classroom and at home," Wendy Bloomfield, Chair, Child Nutrition Council of Manitoba.
Photo: Janelle Wotton, Community Dietitian & Strategic Initiatives Manager
Selkirk Regional Health Centre (family birthing unit) receives $2,651 for a new breast pump
Currently the family birthing unit only has one breast pump. When there are multiple mothers in care, another pump would be well utilized. The family birthing unit at Selkirk Regional Health Centre is the obstetrical referral site for all low-risk prenatal women in the Interlake-Eastern region, averaging 350 to 400 births per year.
Jamie Brown CRN in the family birthing says the staff are very grateful for this donation from the club.
"This new breast pump will enable us to further promote breastfeeding initiatives and assist new moms to provide nourishment to their newborn by enhancing milk production. We are so grateful for this gift to the family birthing unit!"
Photo: L-R: Morgan Chaye (Family Birthing Unit assistant), Jamie Brown (FBU CRN) and Dr. Margaret Speer (Obstetrical lead).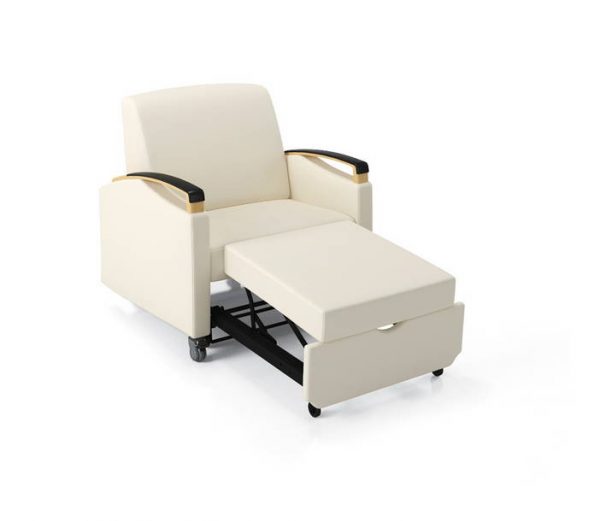 Selkirk Regional Health Centre palliative care program receives $1,000 for a new sleep chair
These funds will be used in conjunction with other donations to purchase a comfortable chair that converts to a bed for family or caregivers that stay overnight with an end of life patient.
Susan Gunderson, the club member recommended the sleep chair after having a friend spend time in the palliative care unit.
"In June of 2020 a friend of mine spent nights sleeping in the palliative care room with her husband. When he passed, she said it would be nice if the palliative care room had a comfortable bed for family members who are staying during long periods of time with their loved ones."
Susan added "I enjoy being a member of The Five Dollar Club because the donations go towards equipment or items within the RHA or organizations that are chosen by the members!"
Photo: Krug Sleep Chair.
Community Living Interlake receives $2,000 for a new bed mat
Community Living Interlake supports Individuals who live with intellectual disabilities. They work with the community to ensure people live meaningful lives in a fully integrated community.
Jimm Simon from Community Living Interlake says the donation will be used to purchase a new bed mat for their shower.
"We have a level entry shower with a shower bed and a Hoyer lift in our facility that we use for some of our individuals and that we also make available to public health for occasional use of individuals they care for. Your donation will be a very much appreciated upgrade to the well-worn bed mat we currently use. "
Photo L-R: Community Living Interlake's Sara Precourt, Tracy Fidler, Ryan Doyle and Janice Kowerko, and seated Eden Zdebiak holding the cheque.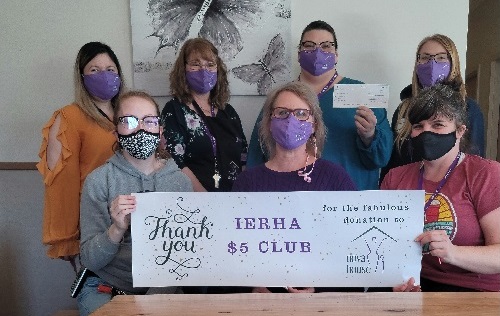 Nova House receives $1,000 for programming
Nova House is an emergency and transitional shelter for women and children experiencing domestic or family violence. They offer 24-hour, seven-days-a-week accommodations to help support and empower women.
Executive director of Nova House Viktoria Westgate says they are grateful to receive another donation from the club.
"We are so grateful to The Five Dollar Club for thinking of us again this year and providing us this great donation. We have been working on an amazing transformation of our backyard, that will continue in the spring. This money will help us with some finishing touches including enhancing our garden area. The families staying in the shelter will be able to create some great flower and vegetable gardens that they will be able to nurture over the summer."
Photo: Nova House staff.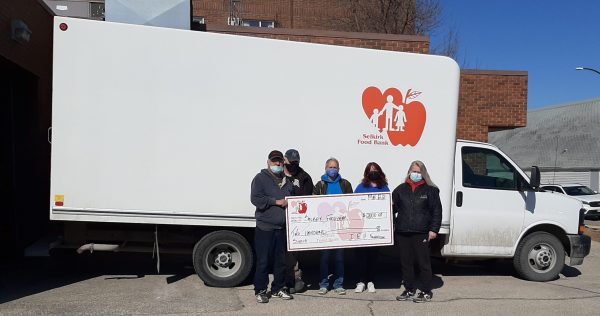 Selkirk Food Bank receives $2,000
The Selkirk Food bank supports community members by nourishing individuals and families experiencing food insecurity. Food banks and other charities are being faced with unprecedented need due to the pandemic.
An anonymous Five Dollar Club member says that the club's contributions have a positive effect on our communities.
"The contributions made by members of the Five Dollar Club help support programs that benefit the health and wellness of Interlake-Eastern residents and have a positive effect on our communities."
Photo L-R: Selkirk Food Bank's Jack Bird, Rob Robinson, Darlene Zuke, Rose Lavallee and Catherine Moore.
Manitoba Possible receives $1,500
Manitoba Possible believes an inclusive and accessible society is possible. That's why they work together to eliminate barriers to full and equal participation. Manitoba Possible provides programs and services throughout the province.
Manitoba Possible Coordinator Diana Simpson would like to sincerely thank members of The Five Dollar Club for this donation.
"Manitoba Possible wants to sincerely thank the club for their generous donation. Donations allow Manitoba Possible to continue our work towards making Interlake communities more inclusive and accessible for all."
Photo L-R: Manitoba Possible's Dana Erickson CEO & Lindsey Cooke Director, Provincial Services.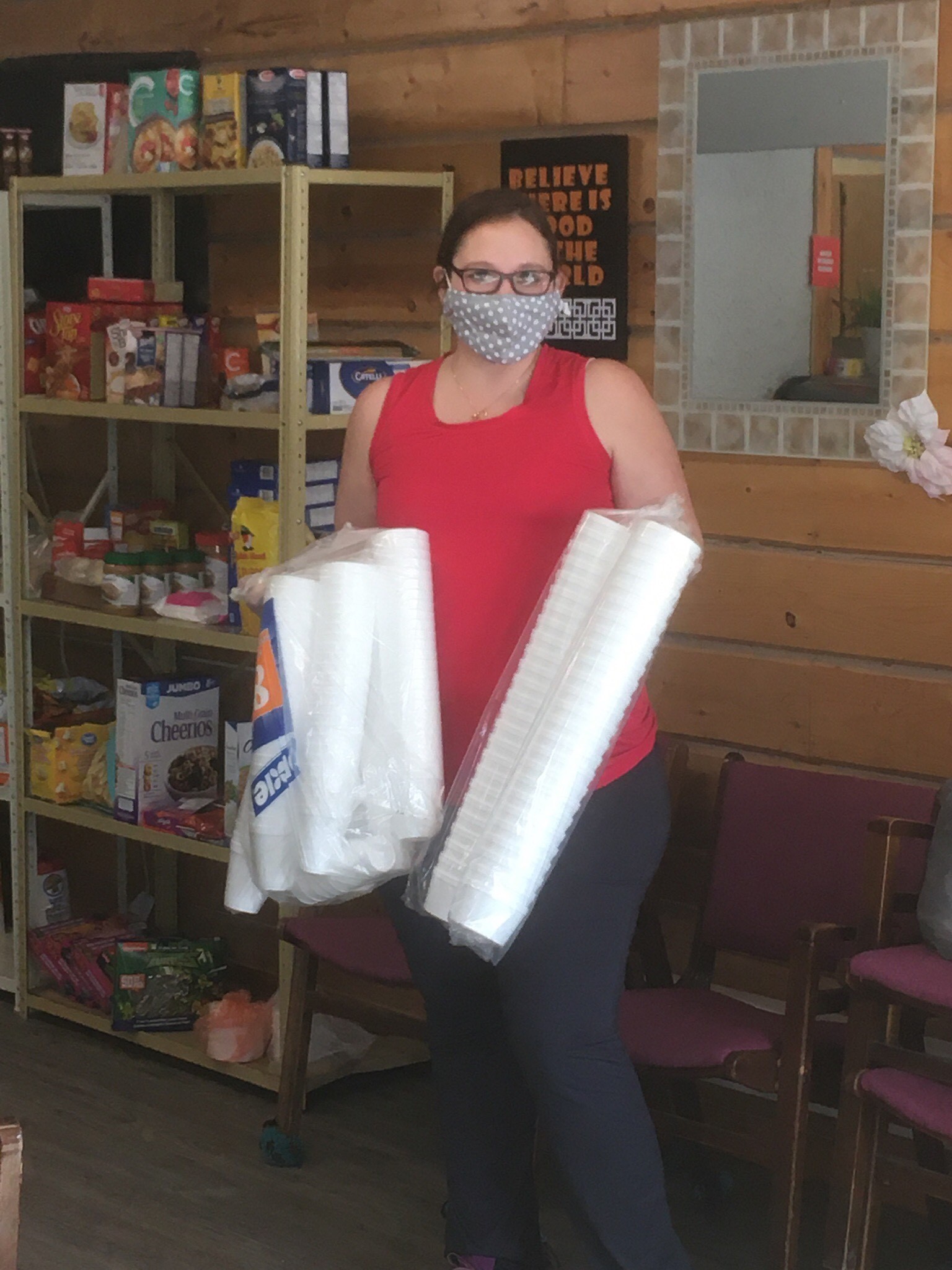 Beausejour Community Kitchen receives $2,500
Beausejour Community Kitchen provides meals for those experiencing food insecurity in the Beausejour/Brokenhead area.
Brenda Mousseau of the Beausejour Community Kitchen is so grateful for the donation and tells us that packaging food for the community is their largest expense right now.
"Thank you so much for your generous donation! Your contribution has helped us purchase packaging to send out our 70 plus meals a day to people who require extra help from our program. Our numbers have grown from 13 people the first day, on April 21, 2020 to between 70-80 per day, four days a week, and packaging is our largest expense."
Photo: Beausejour Community Kitchen volunteer Clarissa Bagnell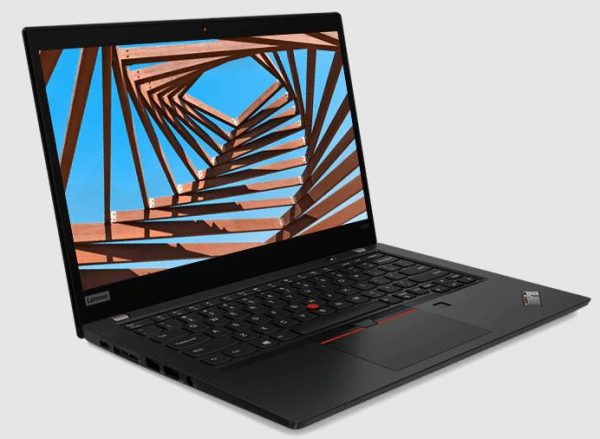 Sunnywood Manor residents receive $700 for the purchase of a new laptop
The facility's current laptop is 10 years old and residents have a hard time seeing and hearing their loved ones during visits.
Brenda Rose-Wiebe, RN, BN and Clinical Team Manager at Sunnywood Manor says the laptop will be well used and is greatly appreciated.
"Receiving a new laptop for resident use is fantastic. It enables individual and group use for all residents, allowing them to stay updated and in touch with current events, music and videos, as well as being able to provide a larger screen for virtual visits with family."