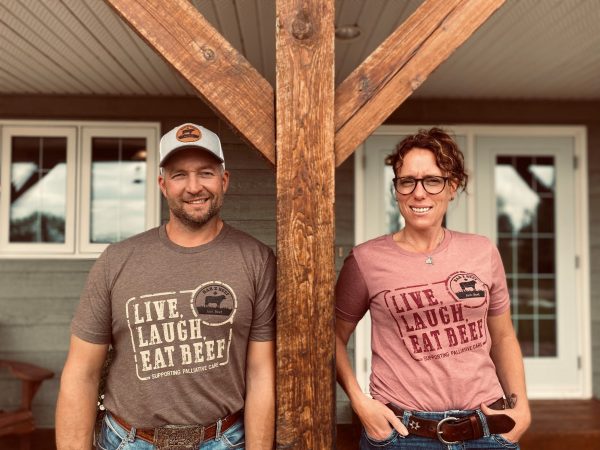 T-Shirt fundraiser raises $1,050 for Arborg Palliative Care!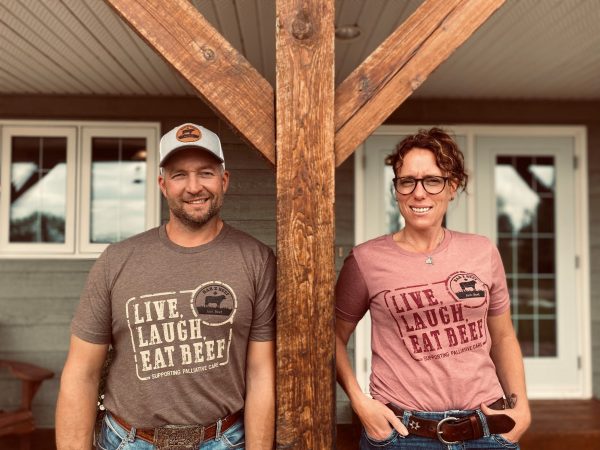 Theresa Zuk and her family created a t-shirt fundraiser called "Live.Laugh.Eat Beef" supporting palliative care in their community. This effort was done through the Zuk's direct beef marketing arm – Bar Z Beef – of Bar Z Ranch.
The fundraiser to sell t-shirts raised $1,050, and the foundation agreed to match with $1,000 – totaling $2,050 which will be used to buy a new recliner for Arborg Hospital's palliative care patients.
Palliative care is specialized medical care that focuses on providing end-of-life patients relief from pain and other symptoms of a serious illness, no matter the diagnosis or stage of disease. Palliative care teams aim to improve the quality of life for both patients and their families.
Theresa Zuk would like to thank everyone that donated to this special project.
"Our local community, ag community, friends and family really stepped up and made a difference for this cause and we are beyond thankful for the response. We are even more pleased that the funds will go to a piece of equipment that is needed and will make a difference in the palliative care program in Arborg," says Zuk.
Executive director of the Interlake Eastern Health Foundation, Pamela McCallum, acknowledges the group's work and is grateful for their generosity.
"The palliative care program is continuously supported by our gracious community members, and we are beyond thankful to Theresa and everyone that was involved in this fundraiser. Each and every donation the foundation receives is hard at work enhancing local, dedicated patient and resident care," says McCallum.
For more information on IEHF and how it benefits the region's patients and residents or to make a donation, please visit www.iehf.ca or contact Pamela McCallum directly at pmccallum@ierha.ca.
Photo L-R: Jason & Theresa Zuk