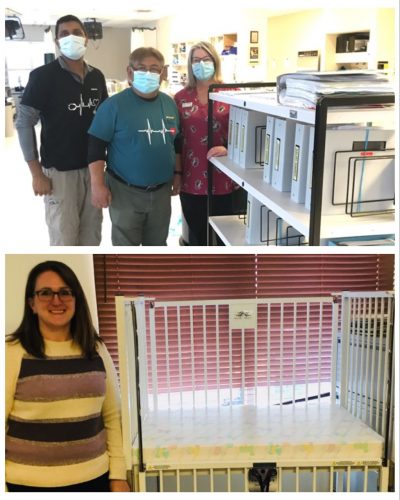 Lakeshore Hospital Guild gives generously to the local hospital in Ashern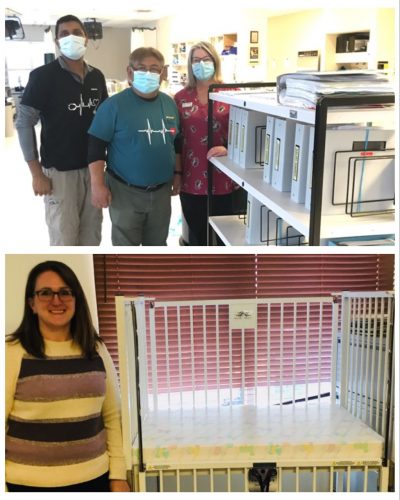 The Lakeshore Hospital Guild recently contributed nearly $6,000 to Ashern Lakeshore Hospital for the purchase of a baby scale, crib, chart cart and blinds.  These items were a high priority for the facility and the guild was incredibly generous to fund them.
Shelley Bjornson from the guild says they are pleased to be back to fund these important items.
"Lakeshore Hospital Guild is happy to be back in action post-pandemic to assist in purchasing these needed items at Lakeshore Health Centre in Ashern to enhance the care and comfort of patients. Guild goals for 2021-22 include increasing our membership, creating more public awareness with a webpage and coming up with innovative fundraising activities. This will help generate funds to support our hospital, personal care home and dialysis unit," says Bjornson.
Executive director of the Interlake Eastern Health Foundation Pamela McCallum acknowledges the group's work and is grateful for their generosity.
"We are beyond thankful for the guilds ongoing support of the hospital to Ashern. We consider ourselves very lucky to live in such a caring, generous community that is so supportive of health care," says McCallum.
Interlake Eastern Health Foundation's mission is to raise funds that support health care in the Interlake-Eastern health region. For more information visit or contact Pamela McCallum, executive director at (204) 785-7044.
Photo Top: Allison Moman (staff) who also donated funds used to purchase this crib in memory of her infant son. Bottom: Lenore Larson-Brown, Ramsey Tabing and Ajesh Abraham from Dialysis with their new chart cart.