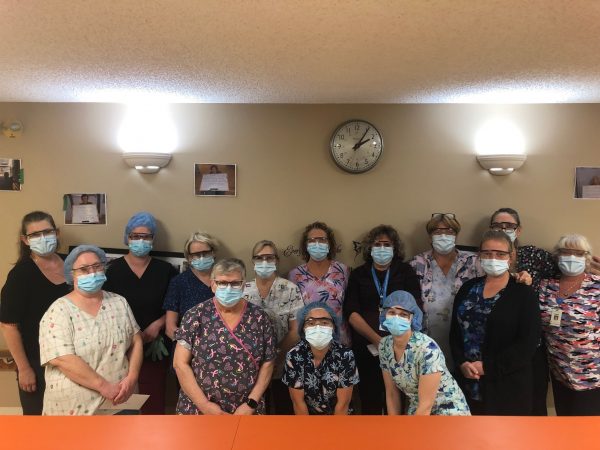 Local Domino's Pizza donates to "Clean Hands Count Competition" to encourage hand washing amongst health care staff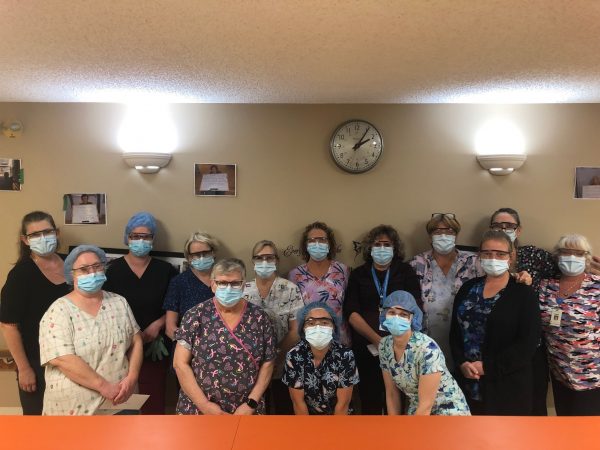 Lac du Bonnet Personal Care Home staff were the winners of Interlake-Eastern RHA's "Clean Hands Count Competition" where staff across the region compete to raise their instances of hand washing as observed by the region's hand hygiene auditors. Lac du Bonnet staff received vouchers for a free pizza lunch donated by Domino's in Selkirk after auditors noted they reached 100 per cent compliance for washing hands before touching a patient.
Hand hygiene is the most important measure to reduce the occurrence of health-care–associated infections, which kills thousands of Canadians every year. Since the onset of hand hygiene auditing within IERHA, compliance rates overall have been steadily getting stronger. That being said, there is always room for improvement.
Infection prevention and control coordinator for the RHA, Amanda Preachuk, says hand hygiene audits are regularly conducted among acute care and personal care home staff.
"Although hand hygiene has always been a key component in preventing infection, the pandemic has highlighted the importance of this practice," says Preachuk. "We continue to encourage staff and the public to perform frequent hand hygiene in order to decrease the transmission of infection."
Domino's Pizza Selkirk donated 100 free pizza vouchers to the Infection Prevention and Control Team leading the audits. They awarded 54 free pizza vouchers to staff at Lac du Bonnet and have plans to run another competition to award the remaining vouchers in the new year.
"Way to go Lac du Bonnet Personal Care Home! We at Domino's are pleased to be in a position to support your great efforts and excited to continue helping recognize the amazing staff during this lengthy pandemic," says Tannis Irwin from Domino's Pizza Selkirk.
Executive director of the Interlake Eastern Health Foundation Pamela McCallum acknowledges Tannis and her team for being so generous throughout the pandemic.
"Domino's Pizza Selkirk have been so supportive throughout the pandemic. They donated lunch for staff every Friday for a month last year and now they have been generous enough to donate 100 pizzas to celebrate our hand washing campaign. A huge thank you to everyone at Domino's Pizza Selkirk for your kindness and support," says McCallum.
Interlake Eastern Health Foundation's mission is to raise funds that support health care in the Interlake-Eastern health region. For more information visit www.iehf.ca or contact Pamela McCallum, executive director at (204) 785-7044.
Photo L-R: Staff from Lac du Bonnet Personal Care Home with the Domino's Pizza vouchers.