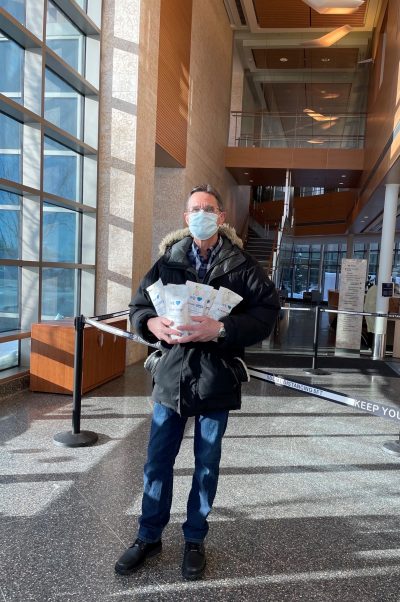 Manitoba Dental Foundation supports Interlake-Eastern harm reduction clients with oral health kits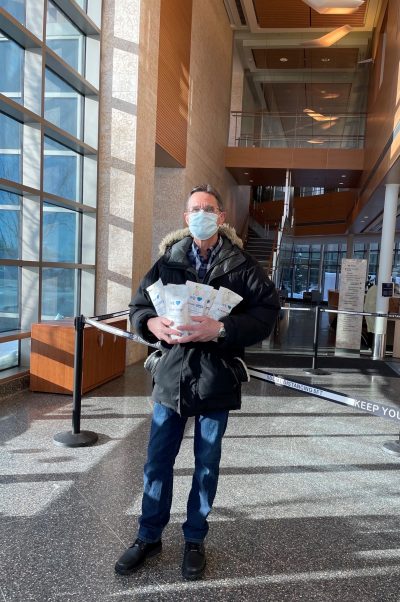 Recently, the Interlake Eastern Health Foundation was awarded a grant worth $2,500 by the Manitoba Dental Foundation (MDF) for the purchase of oral health kits for the region's harm reduction clients. Each kit includes a toothbrush, toothpaste, floss and gum.
The Manitoba Dental Foundation was established in 2015 with its vision of serving as the heart of philanthropic giving for the dental community of Manitoba. The Manitoba Dental Foundation is committed to funding the improvement of oral health of the underserved of all ages in Manitoba, and supporting outreach to all communities in need.
"This year our "MFD in Action" initiative is will distribute 1800 adult and 1800 children's oral health kits to community organizations like the Interlake Eastern Health Foundation that support the underserved, homeless and vulnerable throughout Manitoba" says Frank Hechter, Executive Director of the MDF.
Interlake-Eastern Regional Health Authority Wellness facilitator Michelle Berthelette says the oral health kits will go a long way in providing much needed oral health supplies for the IERHA's harm reduction networks.
"Good oral health care decreases the incidence of plaque, cavities, gingivitis, and some other chronic health issues. A healthy smile can also improve self-esteem, confidence and self-worth.  It may seem like such a simple thing, but having a healthy smile contributes to overall well-being, both physically and mentally.  Everyone deserves that," says Berthelette.
Interlake Eastern Health Foundation executive director, Pamela McCallum, is thankful for this grant and appreciates all the good work the Manitoba Dental Foundation does.
"Manitoba Dental Foundation is committed to improving the oral health of all Manitobans including our vulnerable communities. We are so grateful to have been successful in obtaining this grant and being able to help give our harm reduction clients the oral health they deserve," says McCallum.
Interlake Eastern Health Foundation's mission is to raise funds that support health care in the Interlake-Eastern health region. For more information visit www.iehf.ca or contact Pamela McCallum, executive director of the Interlake Eastern Health Foundation at (204) 785-7044. For more information on the Manitoba Dental Foundation please visit www.manitobadentalfoundation.ca.
Photo: Dr. Peter Kowal, dentist at Interlake Dental Centre in Selkirk shows off a few of the oral health kits going out to Harm Reduction clients.