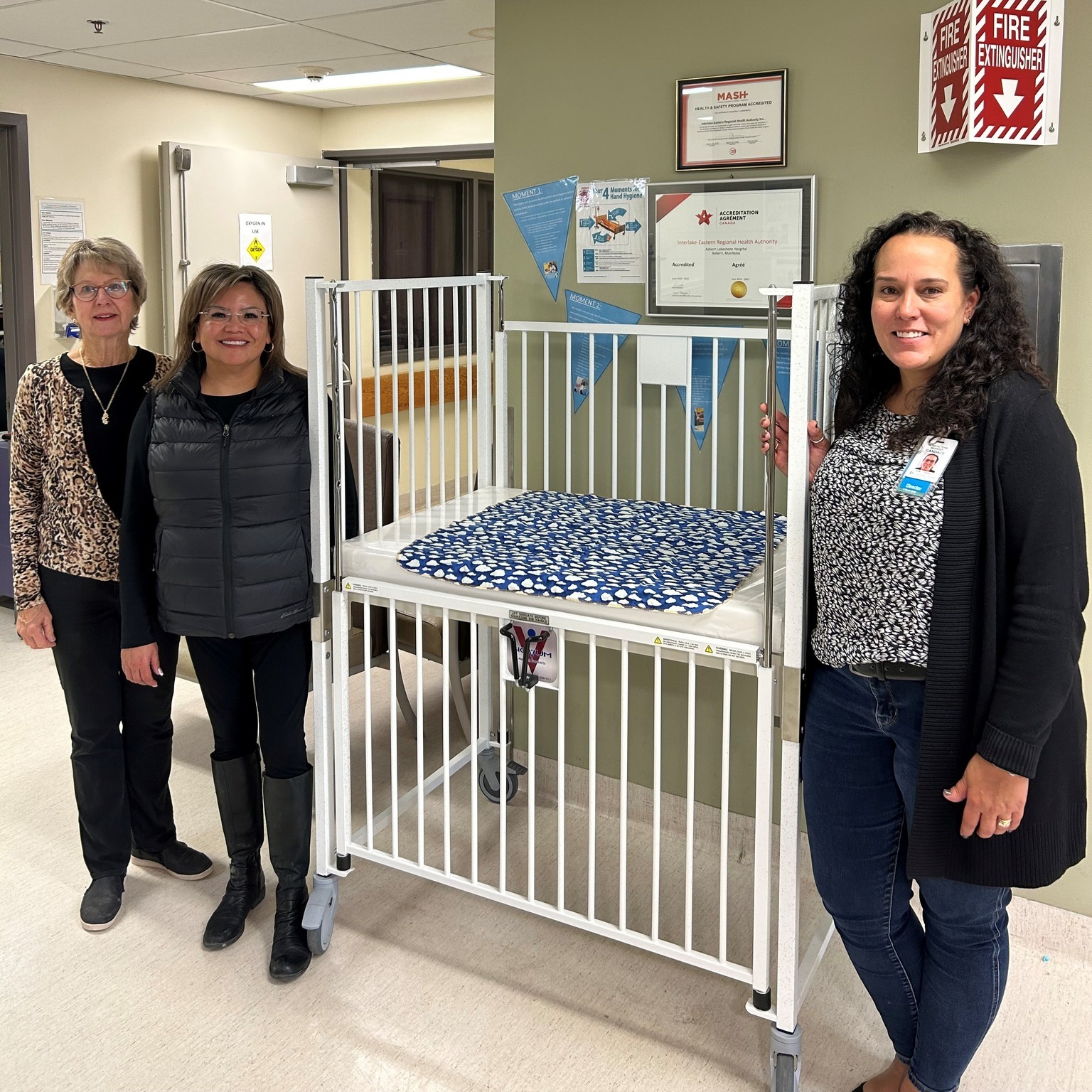 Lakeshore Hospital Guild and Southern Chiefs Organization team up on crib for Lakeshore General Hospital
Lakeshore Hospital Guild teamed up with Southern Chiefs Organization (SCO) to buy a new crib for Lakeshore General Hospital in Ashern.
Due to the number of emergent births at the hospital and the care of young children, hospital staff requested a second crib to meet the demand. SCO donated over $3,500 for the hospital-grade crib and mattress.
Lakeshore Hospital Guild asked SCO's Health Transformation Team to partner with them by donating to the Lakeshore General Hospital, which serves people from many surrounding communities, including First Nations. Staff at the hospital appreciate this donation for the care and comfort of newborns and young children with this additional crib. A plaque to acknowledge SCO's donation will be put on the crib.
Pictured left to right: Shelley Bjornson, president of the Lakeshore Hospital Guild; Gwen Traverse, Director of Health for Pinaymootang First Nation; Candace Blahey, Director of health services for IERHA.