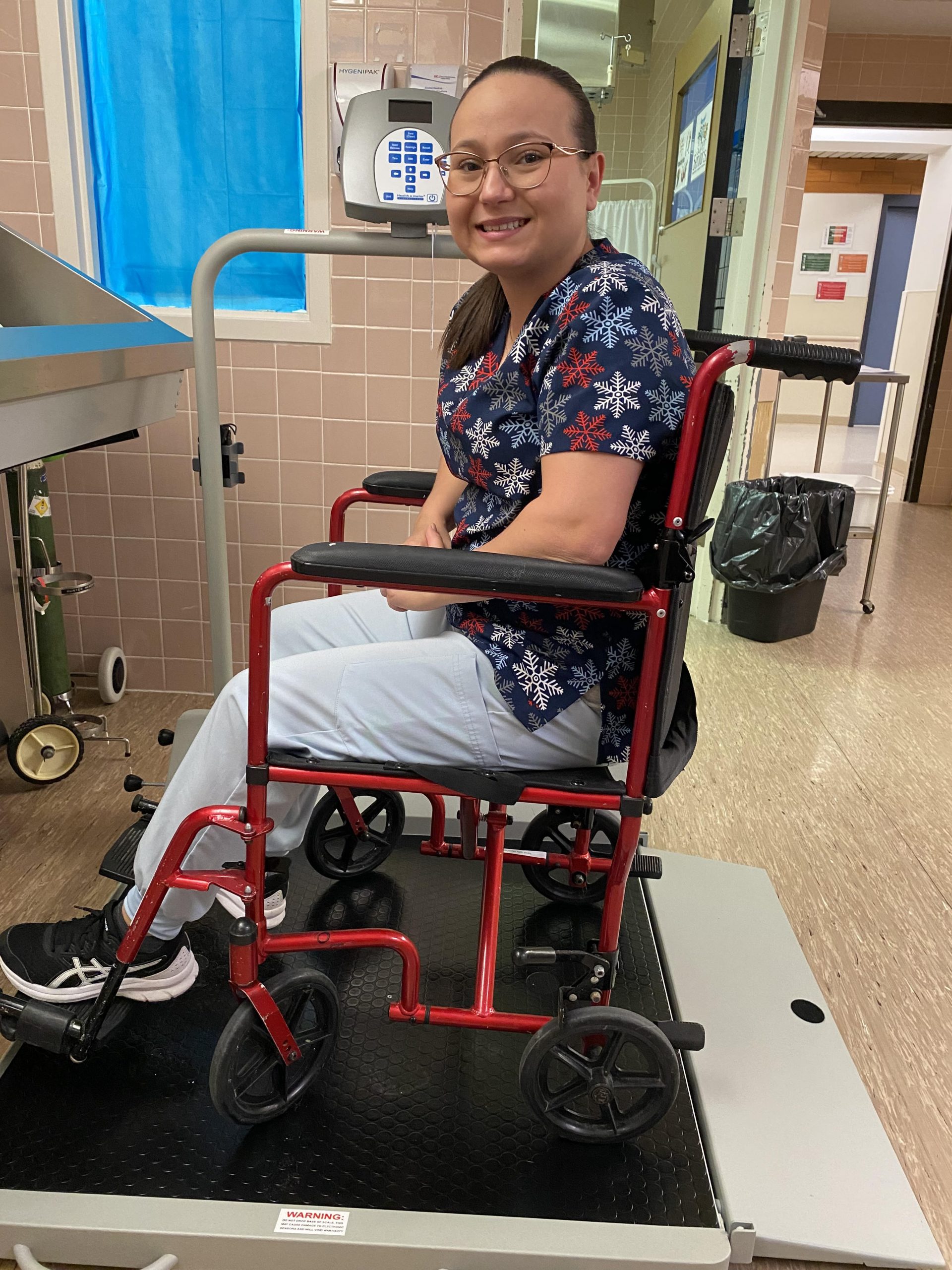 Thank you Teulon Health Care Foundation Inc.
Staff at Teulon Hospital were very excited with the recent arrival of a new wheelchair ramp scale because they know how much it would help enhance patient care. "This wheelchair ramp scale was an immediate need for Teulon as we currently did not have a way of weighing our patients. Patient's weight can be vitally important to how medications are prescribed and how patients care plans are managed. This item will be used immediately." says Kim Hansen RNBN, Manager of Health Services. Thank you to Teulon Healthcare Foundation for their continued support and partnership.
Pictured is Mallory Osbak, HCA. Thank you Mallory for demonstrating the new scale.