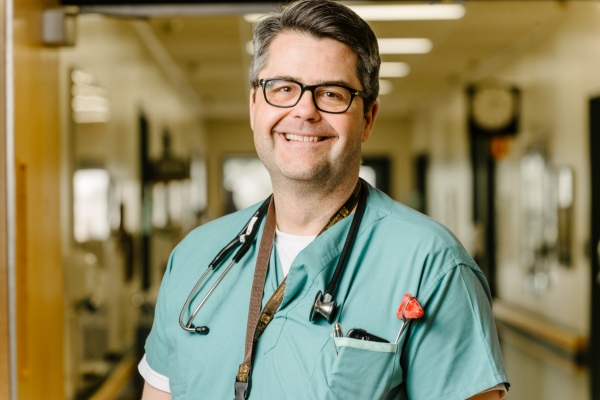 Interlake Eastern Health Foundation recently launched a Physician Giving Program to help fund new programs and equipment across the region.
Thank you to Dr. Joseph Partyka (left) and Dr. Nicolas Van Rensberg (right) who practice at the Beausejour Health Centre for being the first donors to sign up for the campaign!
Dr. Joseph Partyka said, "Every day I consider myself privileged to do a job I love, surrounded by all types of colleagues here and elsewhere whom I admire and respect. I'm happy to be able to give a bit back to directly help with patient care."
Dr. Nicolas Van Rensburg said, "I see it as a privilege to give back to my community that has been the centre of my life for the last 20 years."
Now the challenge is on for other physicians across the region to become a part of this program! All funds raised will support the advancement of health-care service delivery in Interlake-Eastern RHA.